RESIDENTIAL services
Whether it's Exterior Remodeling or Insurance Restoration, Roofsmith Restoration has the knowledge and expertise you need.
your project is our passion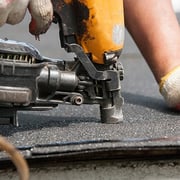 Your home is not only one of your most valuable assets. Its also, well, your home. We have homes too. That's why we treat residential roofing as our most sacred projects! Residential Roofing. What does that even mean? For us, it means bringing the finest old world craftsmanship and care with the latest technology, materials, and communication to provide you with next level satisfaction.
Is it your residence? Or is it your HOME? We believe its your home, and since we have homes too, we treat every residential project as if it was our own personal homes. That is why your project is our passion!
Making the world a better place, one roof at a time. That might sound corny. We get it. But that is our mission. The reason we wake up in the morning. Let us make your project our passion. You wont regret it.