With Gutter Guards in Place, Maintenance Is Easy.
Gutters help maintain the integrity of your roof by diverting water that can lead to rot and damage. To do their job effectively, it's important gutters remain unclogged.
The best way to avoid gutter problems is to install an effective gutter protection system. Gutter protection systems cover your gutters, allowing water to flow while keeping debris out.
Roofsmith Restoration offers gutter protection systems that make gutter cleaning a thing of the past. The Klean Gutter™ protection system's patented design uses micro-mesh gutter guards to give you the cleanest gutter possible.
If you're replacing your gutter system, why not use the best? Roofsmith Restoration will give you a gutter system that allows you to forget about your gutters!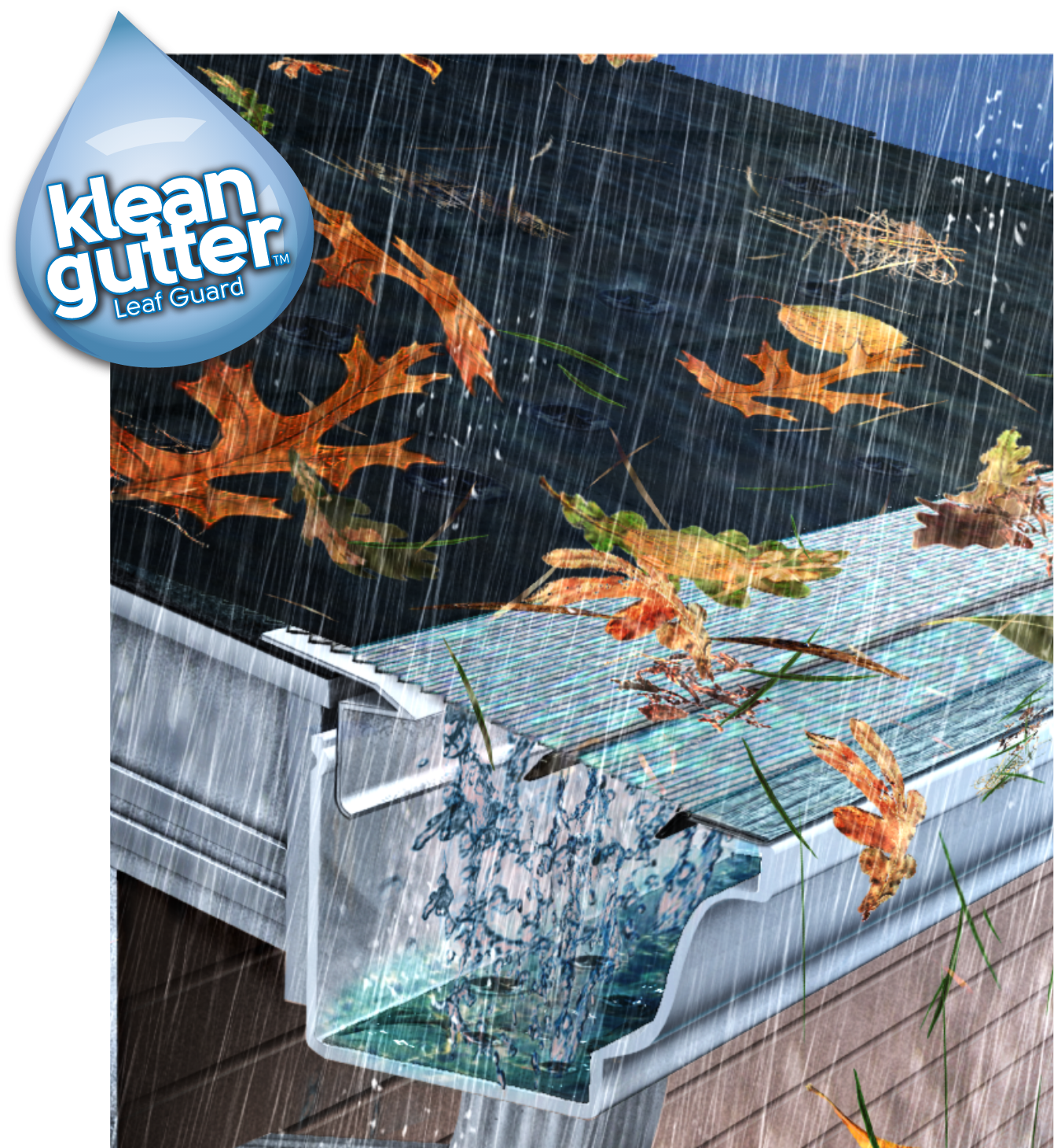 100% Metal
Klean Gutter guard systemsare completely metal, sothey won't warp, buckle or break.
75% More Filtering Areas
These gutter systems canhandle a larger volume of water.
Outperforms Other Designs
Klean Gutter has a patenteddesign, using a surgicalgrade, stainless steel microfilter.
Why Use Gutter Protection
No one likes cleaning gutters. Getting on a ladder to painstakingly remove leaves and other muck is dirty, exhausting work. Not to mention possibly dangerous! Ladder injuries send many people to the hospital each year.

Don't pull out your ladder and try to fix clogged gutters. Fix the problem at its source with gutter protections systems from Roofsmith Restoration.

For more information on gutter protection systems, contact Roofsmith Restoration.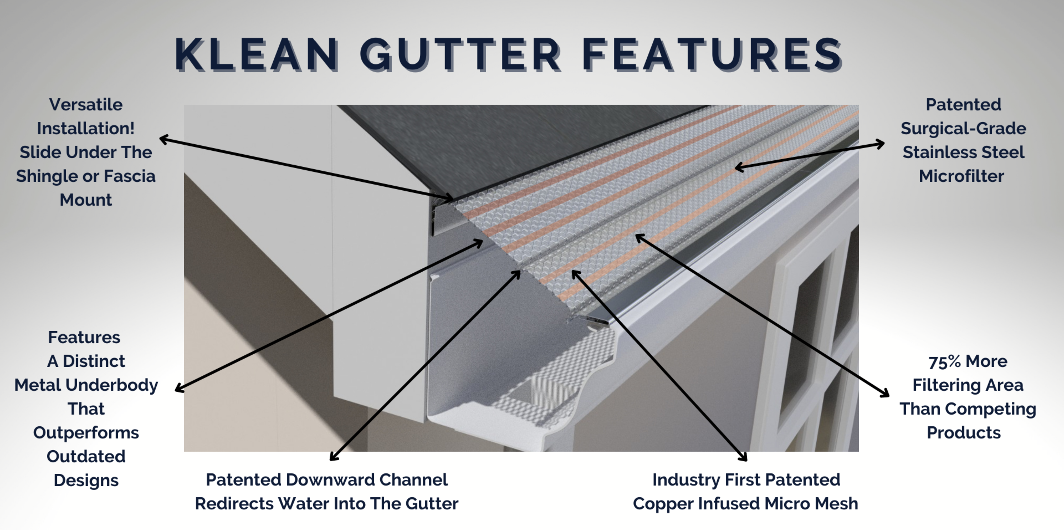 What is the Best Gutter Protection System?
At Roofsmith Restoration, we only use the best – Klean Gutter. With its patented protection system, the micro-mesh design does a superior job giving you the cleanest gutter.

Klean Gutter has a design unlike any other system. Surgical grade, fine microfilter covers are engineered to a very specialized ratio. Other gutter system designs can't use fine mesh, so Klean Gutter gives you the cleanest gutter possible.
If you need new gutters or a better gutter protection system, schedule a free inspection.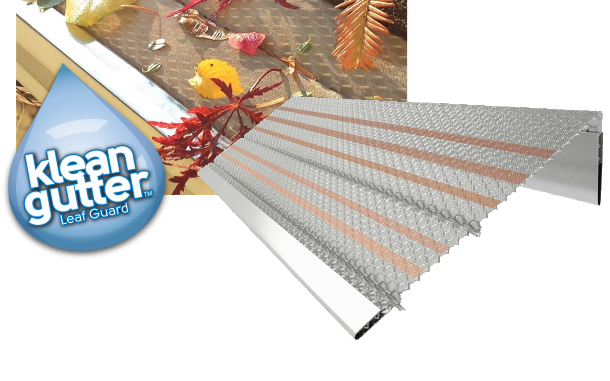 Is It Time for Gutter Replacement?
If your gutters aren't doing the job, Roofsmith Restoration can give you a free inspection and free quote on gutter system replacement or new gutter installation. We're a full-service roofing company dedicated to maintenance, upkeep, and replacement.
Well-functioning gutters are important to keeping your home safe and dry. Gutters are meant to divert water runoff from foundation walls, basements and crawl spaces. They also help preserve the topsoil surrounding your home and protect your siding and trim from backspash water.
Our gutter replacement or installation services include:
-
Inspection and measurement prior to installation.
-
Custom gutter solutions, measured to exact specifications.
-
Strong, seamless, watertight gutters.
-
Complete clean-up and debris removal.
-
Gutter protection and gutter systems installed by licensed professionals.
Let the gutter experts at Roofsmith use their extensive knowledge and installation experience to evaluate the gutters on your home. Contact us for more information.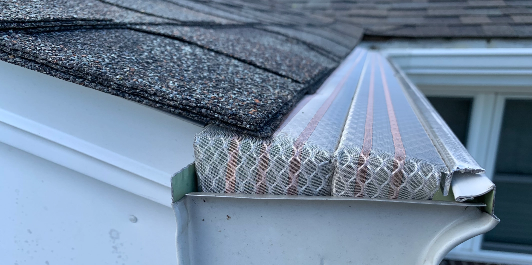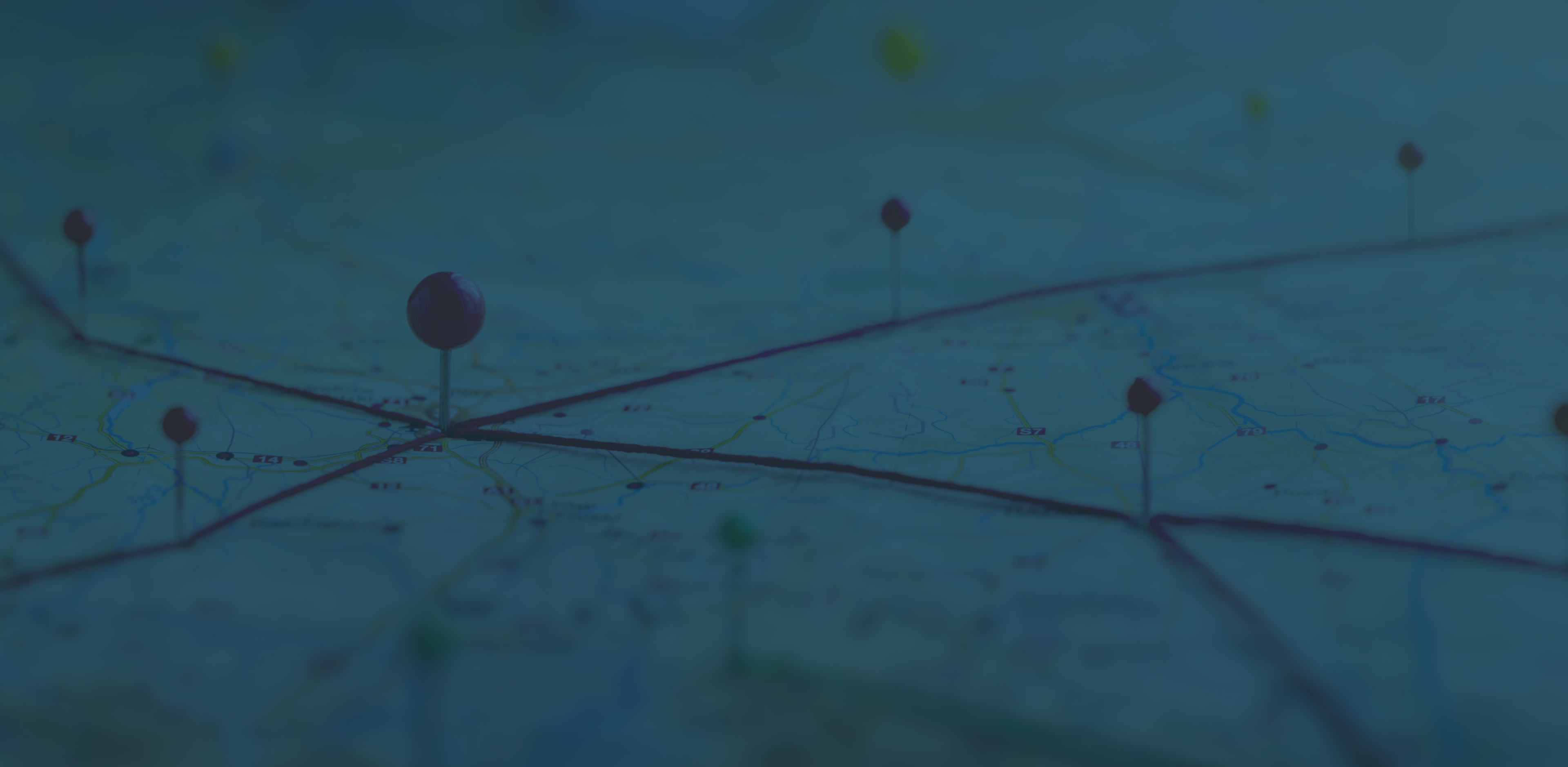 Our Locations
Find a location near me
Reach out today to get started with local, personalized roofing services.
Contact Us