Back to Learn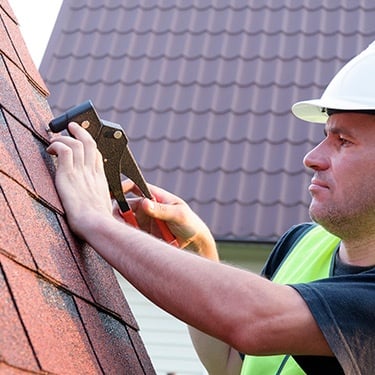 What Type of Roof is Best for Your Home?
Imagine you have just decided to replace the roof of your home, what's your next step? While there are many important decisions to be made throughout the project, the type of roof you want for your house is a choice that requires particularly careful consideration.
As you begin your research, you must consider which roof materials provide both the best functionality for your home, and create the look and feel you want. The location of your home and the typical weather for that area will also help inform your decision. To help you determine which type of roof is best for your home, we have compiled a list of the most popular roof choices:
Asphalt Shingles
There are two types to choose from: fiberglass reinforced shingles and organic shingles (reinforced by paper or wood fiber)
These shingles are durable, lasting 15 to 20 years typically in Ohio
There is a variety of colors and styles to choose from
They are easily replaced and cost-effective
Metal Roofing
Highly durable against extreme weather, including strong winds
Aesthetically pleasing, with lasting colors and a variety of styles
Rarely require maintenance or repair
Can add value to your home
Long lasting, metal roofs can last 50 years or more
Energy-efficient, metal roofs will prevent extra AC costs
Tile Roofing
They are popular for aesthetic appeal, strength and durability
This roof type is affordable in the long term
Options of concrete, rubber or clay for tile roofs
More expensive due to materials and strong support frame
Flat and Low Slope Roofing
Require a continuous membrane covering
More expensive options use sealed metal roofs with tin or copper
This type has some cost and environmental concerns, but when built well can withstand performance demands
3 types that all have benefits: EPDM, TPO and PVC
These are just a few aspects of the various roof types available as you begin to consider your options. Just remember, while it may seem tempting with so many project decisions to be made to simply choose the cheapest roof material available or to go with whatever type a professional recommends, there is great value in taking the time to consider what roof is truly right for you.