Back to Learn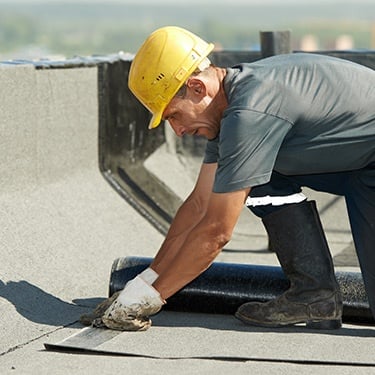 5 Questions to Ask Your Roofing Contractor
Replacing your roof is a big investment. By asking roofers the right questions upfront, you can save yourself loads of hassle in the future. Here are 5 question you should always ask your roofing contractor before you sign on with them.
Who is the person I will be actually working with?

Many companies send salesmen to meet with property owners. This creates a problem because they likely don't fully understand the job they are selling and are often looking to upsell the project. Make sure you are getting an estimate from a qualified and knowledgeable craftsman.

What kind of company will I be working with?

Take the time to do some self-research. The Better Business Bureau is a good place to check for filed disputes, but only for that. Angie's List is a more accurate measurement of both negative and positive feedback. However, Guild Quality is the most accurate evaluation for roofing companies or any contactor.

What kind of materials (the WHOLE system) will be used?

A roof is a system. It is much more than just the shingles. As long as you are getting your materials from one of three major manufacturers, GAF, CertainTeed and Owens Corning, you are getting a high quality SYSTEM every time.

Who are the people who will actually be working on my home?

Are the craftsmen certified by one of the same three companies above? Each of these manufacturers takes great pains to certify roofing companies that sell their products and they all have a master indicator for best-in-class installation.

What happens if something goes wrong?

You don't want to think about it, but it is important to ask. Going into a project you need to know what specific warranty you are getting from both the manufacturer and the contractor. Don't be afraid to ask questions about the warranty, like: When do they expire? Are they prorated? What do they cover?
Ready to start the roof replacement journey? Get a free roofing estimate from Roofsmith Restoration and practices asking these questions with our craftsmen.